Eleuthero
Have you ever visited the island of Eleuthera? If you like islands, it sounds like a pretty fabulous place. A place, that with its wide rolling pink sand beaches, large outcrops of ancient coral reefs, caves and other geological features, sounds like it would be restful, fun, and provide a stress-free vacation.
Well, we're not trying to sell you a travel package. It's just that Eleuthera sounds like Eleuthero (also known as Siberian ginseng). Eleuthero (the herb) has been gaining fans in the West since the 1950s when a Russian scientist found that it appeared to have great power as a stress reducer.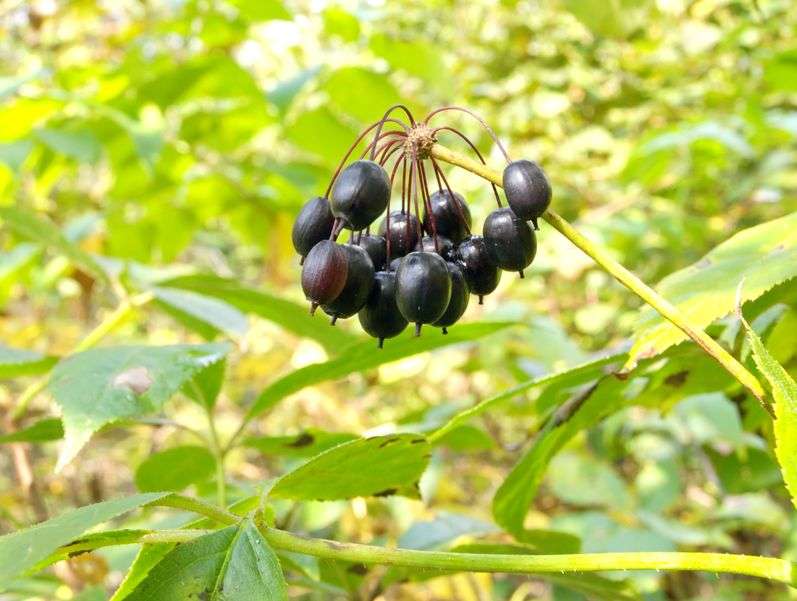 Eleuthero has been used for centuries in Eastern countries, including China and Russia. Prized for its ability to restore vigor, increase longevity, enhance overall health, and stimulate both a healthy appetite and a good memory, it is widely used in some countries to help the body adapt to stressful conditions and to enhance productivity.
Eluethero is the common name of Eleutherococcus senticosus, which is a thorny flowering shrub that can be found at the foot of cliffs. The root and the rhizomes (underground stem) are used medicinally. It is native to Japan, China, Korea, and the Far East of Russia.
Even though it's known as Siberian Ginseng, it's not related to Korean or American ginseng in any way. It contains components called eleutherosides that are thought to increase stamina and to stimulate the immune system.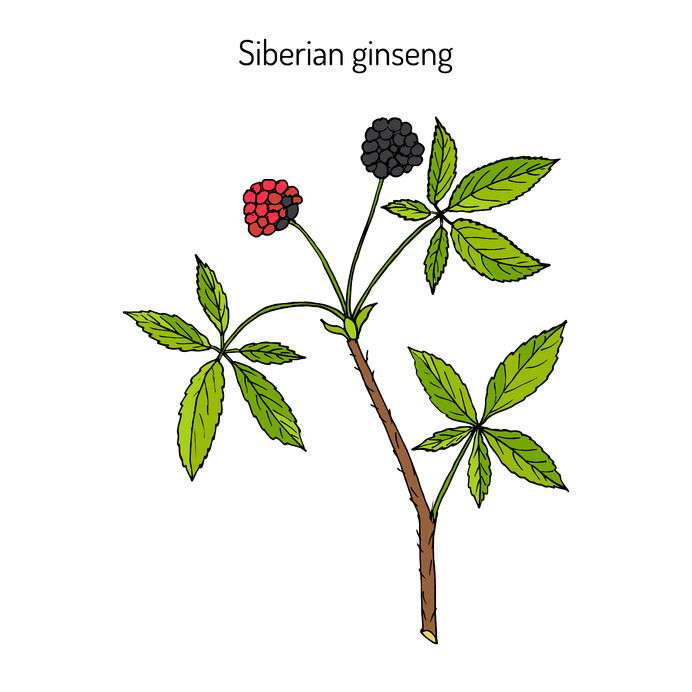 Eleuthero is considered to be an "adaptogen." This is a non-medical term used to describe substances that can supposedly reduce the effects of mental and physical stress and can help the user in a general, non-specific way.
It affects the adrenal glands in a positive way. These glands are found directly above the kidneys and are very important to good health. The body uses them to regulate metabolic functions, aid the immune system, regulate energy levels, and produce stress-fighting hormones.
Eleuthero is thought to help provide the following health benefits:
Enhance mental concentration
Enhance memory and learning ability
Prevent inflammation
Reduce stress and fatigue
Enhance athletic performance
Increase male and female fertility
Help the body deal with physically and mentally stressful exposures, such as heat, cold, physical exhaustion, viruses, bacteria, chemicals, extreme working conditions, noise, and pollution.

---
Note: The content of this article, and additional content on this website, are for informational purposes only and are not intended to be a substitute for professional medical advice, diagnosis, or treatment. Always seek the advice of a physician or other qualified health provider with any questions you may have regarding a medical condition. Never disregard professional medical advice or delay in seeking help because of something you read here on this website.